Transgender Webmasters – Links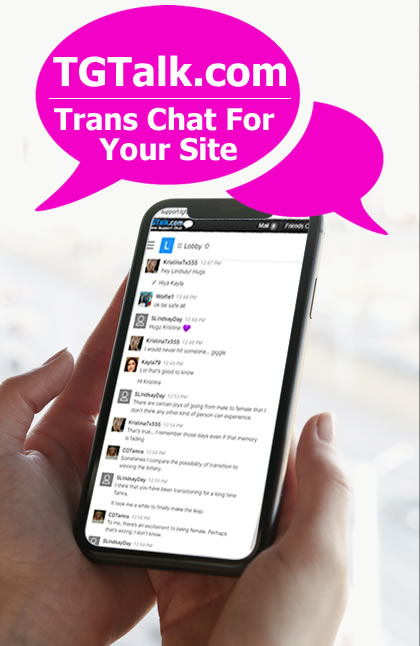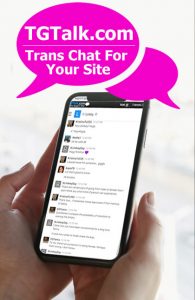 Transgender webmasters. You can get this chat room for your transgender site! We'll even set it up for you.
We offer revenue sharing for ads that appear inside your chat room
Transgender chat is a great way to add valuable content to your trans website and keep your visitors coming back!
Three Ways To Add TG Chat To Your Site
1. Link to us: If you would like to link to our chat room, we prefer a text link to www.tgtalk.com.
You can copy and paste the following html code for a simple text link. Feel free to modify the visible text to suit your site.
Join Us in the <a href="https://www.tgtalk.com"><b>TG Chat Room</a></b>
2. Add our banner: You may copy our banner (below) and hyperlink to us at www.tgtalk.com.

3. Add a co-branded chat login from your site: If you prefer, we will review your site and upon approval, allow you to place the transgender chat room code directly on your web page. This way the chat room will appear on your page, along with the rules and will be completely co-branded to match your site. Contact a moderator in the chat room to discuss this option.